On April 17th, Mr.Karan a businessman from India visited Guangzhou Mayer for on-site visits and discussions on cooperation matters. Qu Wei, Vice President of Sales, warmly received him. After Mr. Kalan arrived at our factory, he first watched the company's promotional video to understand the company's development history and qualification certificates. Then come to the production workshop to explore the production process and product manufacturing process of stainless steel pipes and fittings.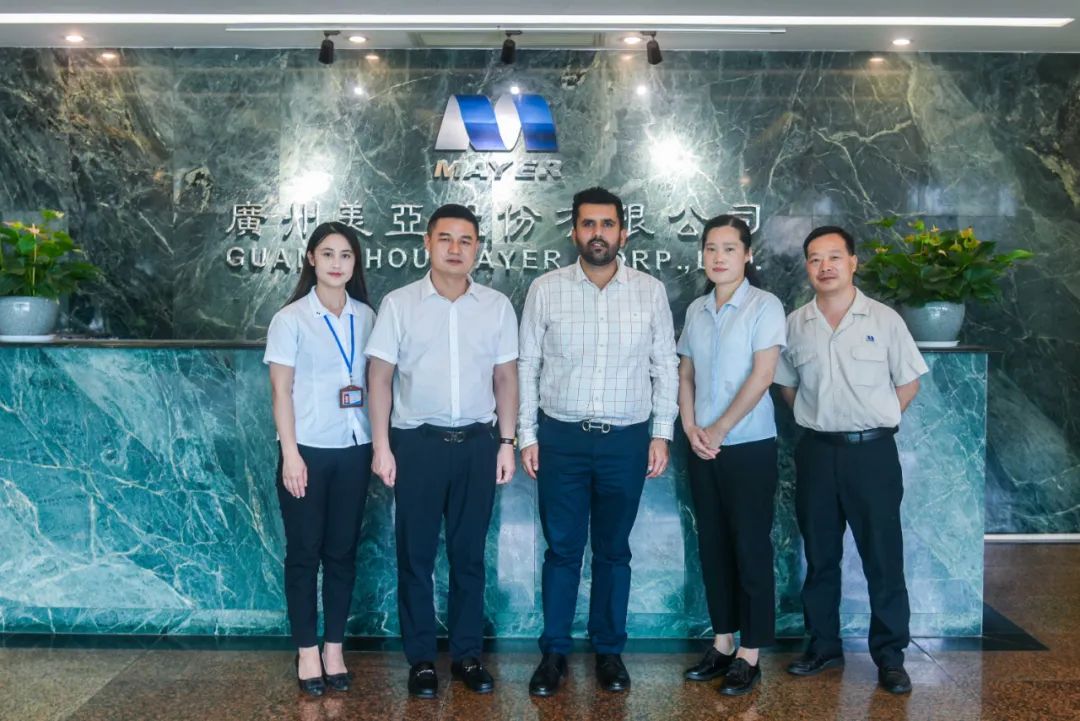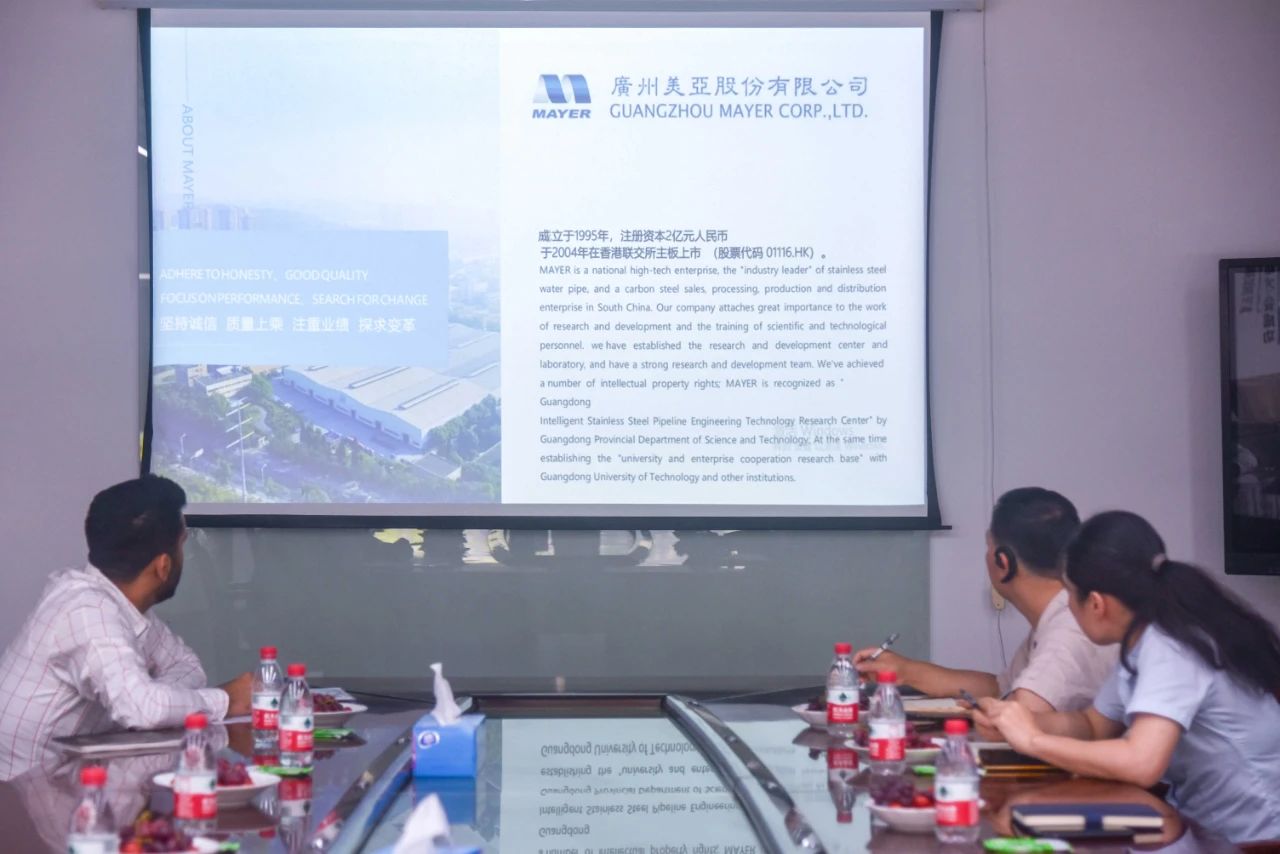 After the visit, the customer left a deep impression on our company's scientific production process and strict quality control, and conducted in-depth discussions with the company's leaders on future cooperation.
Mr. Qu stated that Mayer's products are produced through standardization, and the pipes and fittings are strictly inspected before leaving the factory, making the product quality trustworthy. At the same time, we always adhere to the work philosophy of "adhering to integrity and superior quality", conscientiously serve customers and meet their needs.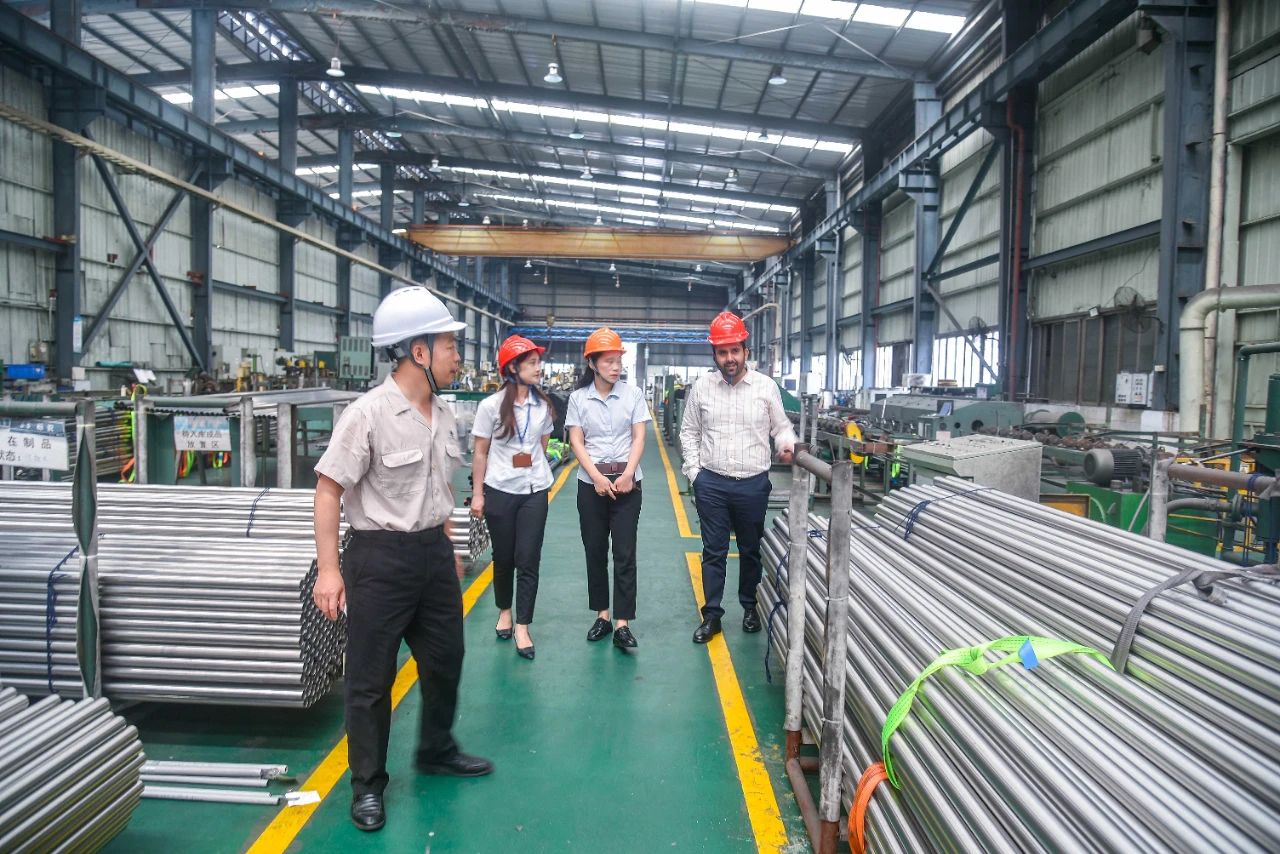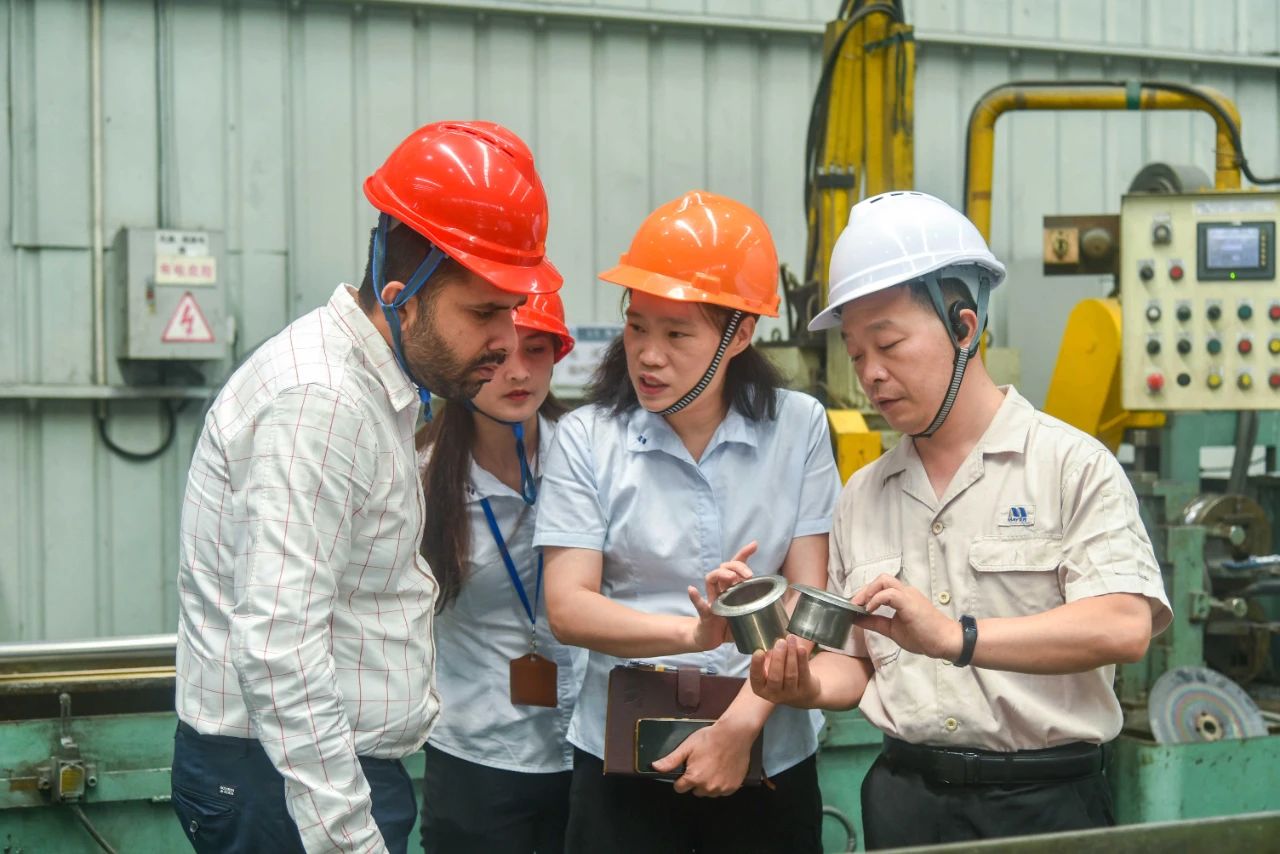 At present, the international trade market is gradually warming up, and the interaction between Mayer and foreign customers will become increasingly frequent. On the one hand, it will warmly welcome foreign investors, and on the other hand, Mayer will actively "go out"! In the future, Mayer will always provide strong support and guarantee for overseas market business expansion with high-quality products and satisfactory services.