With the comprehensive opening up of epidemic prevention and control, overseas customers frequently visit and inspect factories. Recently, another group of Indian clients visited Guangzhou Mayer. The client had already placed an order, and it was this business that made foreign businessmen highly praised Made in China. A cooperation led to international clients visiting from afar.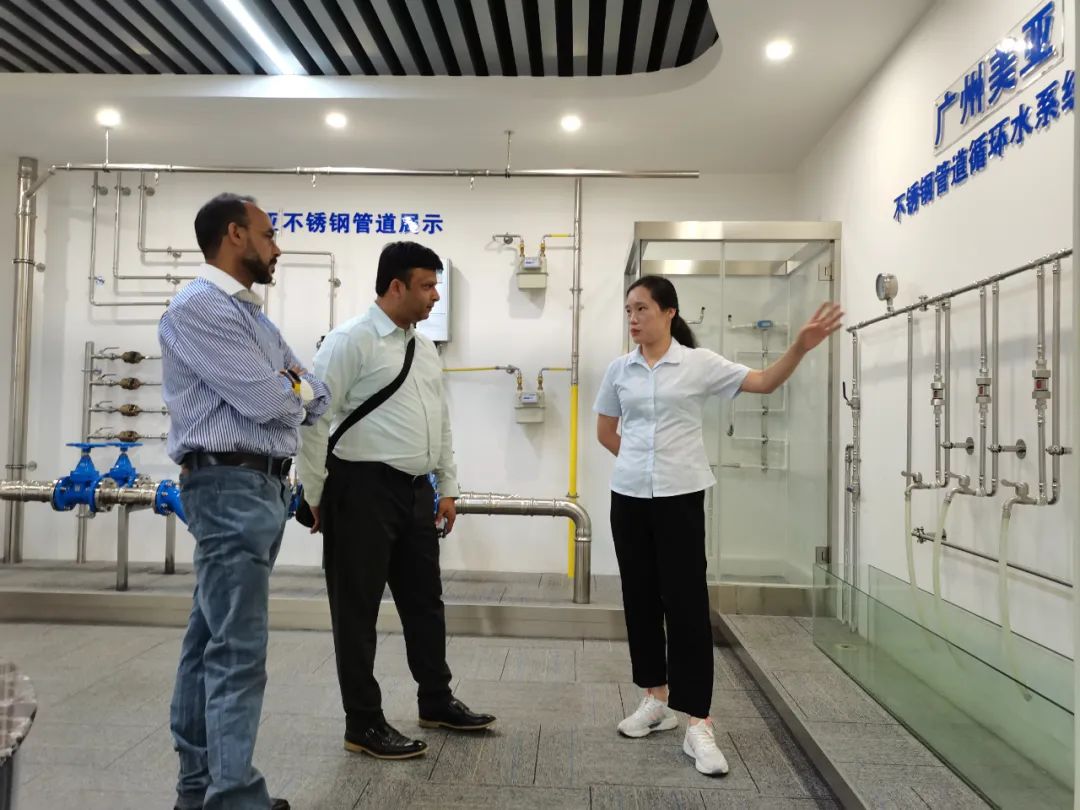 Accompanied by the explanation from the foreign trade salesperson, the Indian customer first visited the Mayer exhibition hall to learn about the company's development history, product categories, production processes, and standard specifications. In the sample display area, the customer carefully examined the samples, and the foreign trade salesperson stated that the raw materials for the steel coils of Mayer stainless steel water pipes are all from first-line brand steel factories. The entire process from steel coil slitting, pipe making, pipe fitting forming, solid solution testing, and finished product packaging is independently completed in the factory. Each steel pipe and pipe fitting that leaves the factory has strict testing procedures, with 100% air tightness testing and 100% pipe fitting socket passing the testing. The product quality and supply capacity can definitely ensure that customers have no worries at all.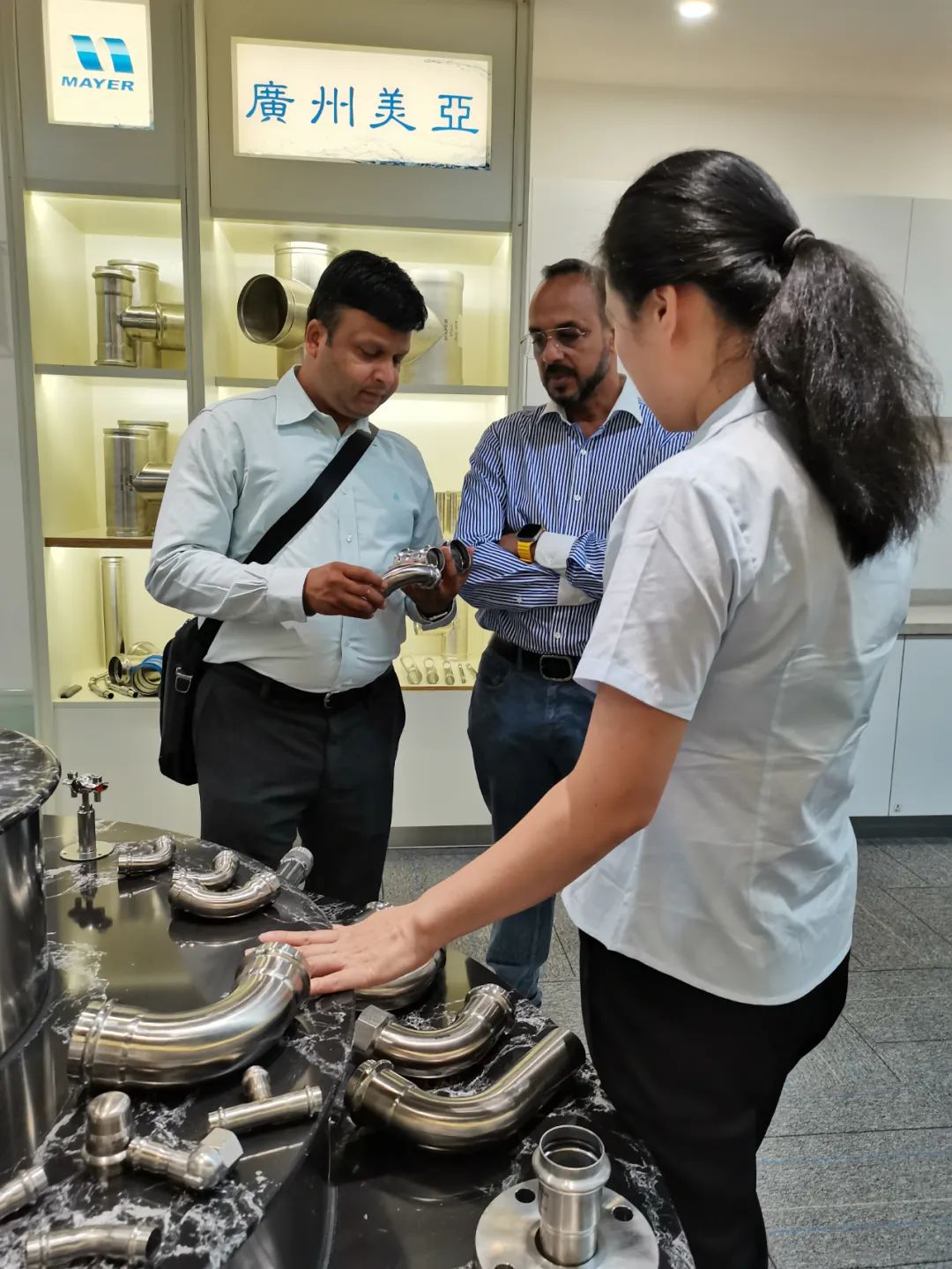 Subsequently, the Indian customer went to the production workshop and conducted on-site visits to the company's product production line and warehouse. The salesperson explained in detail the production process of the pipe material. Mayer stainless steel water pipes use butt welding with argon gas protection and T.I.G welding technology; Blow argon gas inside and outside the weld bead to prevent oxidation. Two gun welding technology ensures smooth repair of the weld bead, ensuring the roundness of the steel pipe, and improving the welding strength of the weld bead. Our company's orderly production process, strict quality control, and advanced automation technology have left a deep impression on our customers and have won them endless praise! The visit of an Indian client not only strengthened our communication with the client, but also laid a solid foundation for Guangzhou Mayer's products to better internationalize. In the future, Mayer will adhere to the goal of high-quality products, satisfactory services, and reasonable prices, continuously improve and develop, and actively expand market share!