The year 2020 has been a challenge that we could manage together.
Thanks to all Mayer's customers, thank you for your loyalty, good luck and success for 2021!
We wish you and your family as well as your employees a Merry Christmas and a happy New Year.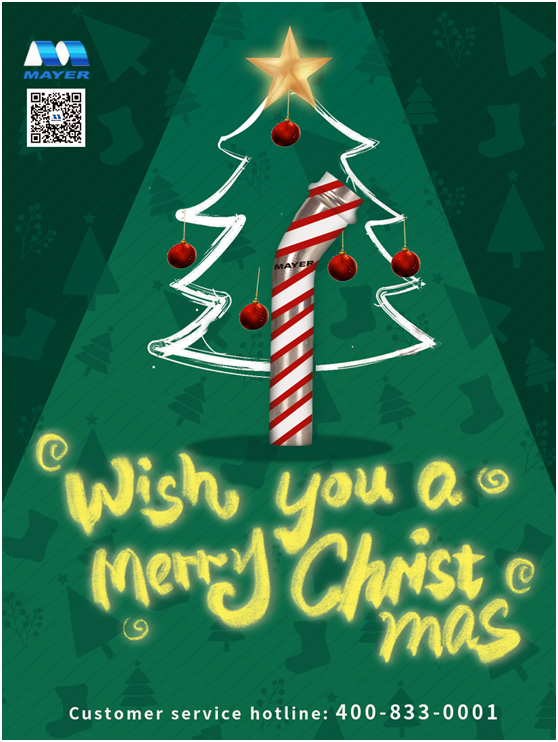 In 2020, our Mayer stainless steel pressfit system wins great success by spreading the installation in municipal pipeline, and hospital, school, hotel projects.
At the same time, as the absolute leading manufacturer of stainless steel pipe and press fitting for water application in China, we make endeavor to expand the export market.
In the end of 2020, we will take a year-end inventory in the last two days (30th to 31st Dec.) and be on New Year holiday from 1st to 3rd Jan. During these five days, we will not deliver products. Let's enjoy the holiday, and expect a prosperous and growing 2021 together.