The photovoltaic power grid was connected successfully in Guangzhou Mayer to promote the development of enterprises with clean energy.
On October 12, Guangzhou Mayer's 2.5MWp distributed photovoltaic power station was successfully connected to the grid, and the power generated was transported to the factory building through the DC channel, and the project officially entered the stage of trial operation with load.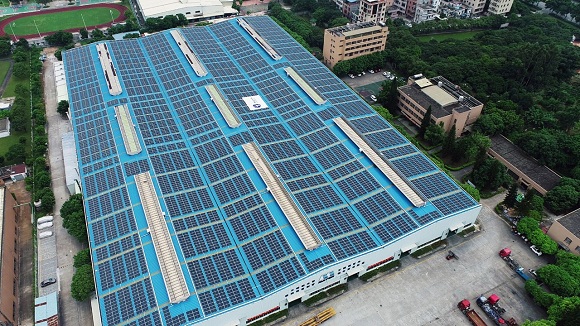 The most significant advantages of photovoltaic power system is that, it's carbon negative over its lifespan. Any energy generated over and above the system to build the panel initially offsets the need for burning fossil fuels. Even though the sun doesn't always shine, any installation gives a reasonably predictable average reduction in carbon consumption.
The photovoltaic panels installed on the top of the plant are shining brightly in the sun. After the unit is put into operation, the annual power generation is estimated to be 2.3 million kWh, and the carbon dioxide emission reduction per kWh is 0.814KG, and the annual average is expected to be 1,753 tons; 0.306KG of standard coal is saved, with an estimated annual average of 657 tons.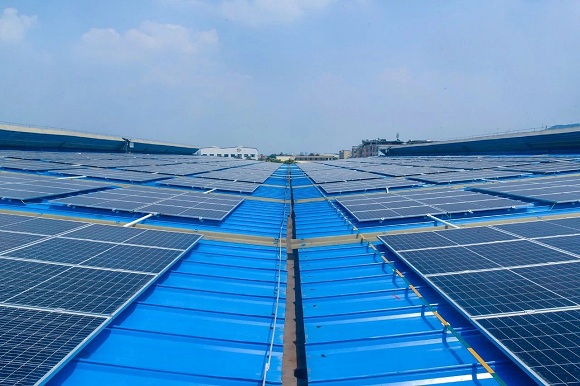 The person in charge of the project said that the company upholds the concept of green development and actively to respond to the national energy-saving development call. It uses rooftop photovoltaic power generation to reduce energy consumption and protect the environment.
At the same time, it reduces the pressure on the power supply bureau during the peak power supply period, which can save expenses in terms of corporate efficiency. Realize revenue and reduce expenditure.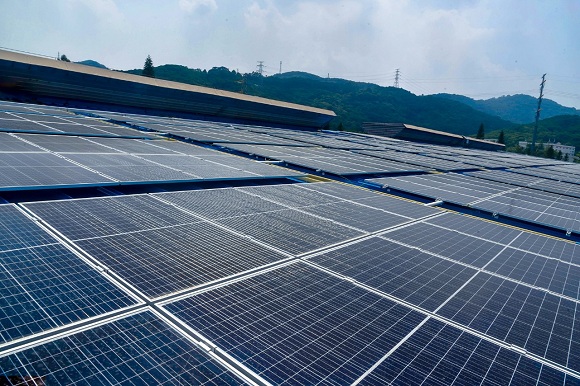 Building a clean and beautiful China is the responsibility and mission given to us by the times. We advocate the use of stainless steel piping system and reduce the use of plastic pipes (plastics are not recyclable and difficult to degrade). Stainless steel pipe and fitting have a long service life, are 100% recyclable, and are environmentally friendly. Today, Mayer's plant has been successfully installed photovoltaic power generation and connected to the grid, implementing the concept of green development with sustainable industry and clean energy.