On May 31st, the 2023 North China Stainless Steel Industry Development Forum, jointly organized by the Hebei Metal Materials Circulation Association and the Shijiazhuang Metal Materials Circulation Association, and organized by the Foshan Metal Materials Industry Association, was successfully held in Shijiazhuang. More than 130 experts and business representatives from all over the country participated in this forum and shared the development achievements of enterprises and industries from their respective perspectives. Huang Fugen, Deputy General Manager of Guangzhou Meiya, attended the meeting and delivered a speech. Li Qiang, Executive Chairman of the Foshan Metal Materials Industry Association, presided over the various agendas of the forum and gave a keynote report on the "Great Business Opportunities in the North China Stainless Steel Market". The North China stainless steel market, with Shijiazhuang as the fulcrum, has significant characteristics such as high-end demand, leading application, and huge scale. It was pointed out that stainless steel is a green new material, a good supply to help people achieve their continuous pursuit of a better life, and a new business opportunity for North China carbon steel trading enterprises such as Shijiazhuang to face market changes.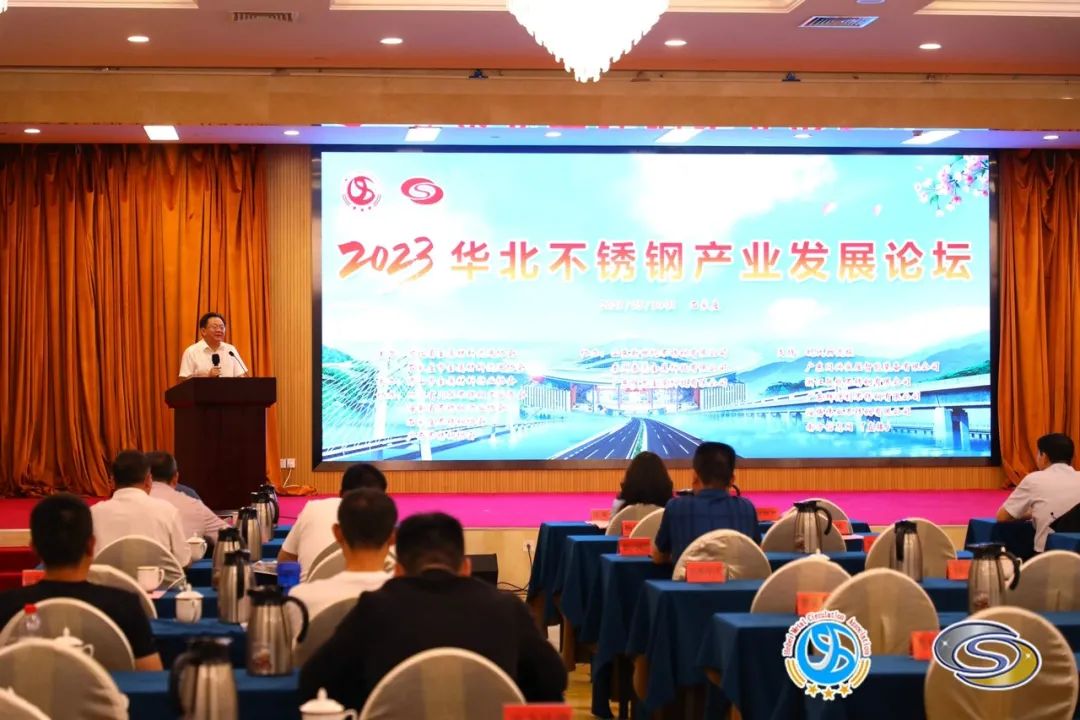 At the meeting, Dr. Chen Meihe from the Chinese Academy of Building Sciences introduced the "dual carbon" advantages of stainless steel in building renovation; Lian Xianyue, Director of the Eighth Research Institute of Henan Architectural Design and Research Institute, delivered a special report on "Exploration of Promoting the Use of Stainless Steel Pressed Panels in Green Buildings". The meeting also held a brand recommendation ceremony in North China, with Huang Fugen, the Deputy General Manager of Guangzhou Meiya, representing the company on stage to receive the plaque.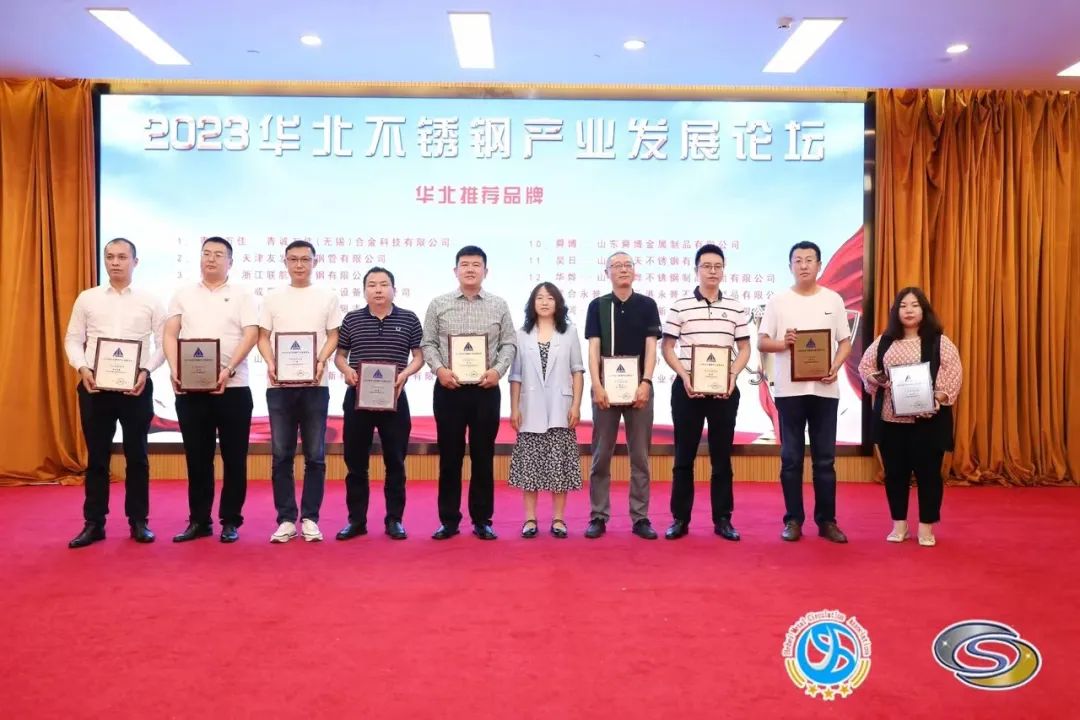 Mr. Huang spoke at the meeting and stated that as one of the important representatives in the field of environmentally friendly building materials, stainless steel water pipes still have some problems in their future development, such as fierce competition in the industry, severe internal competition, high production costs, limited brand influence, and low awareness among end users. Mr. Huang shared the layout and development experience of Meiya in recent years at the meeting. Firstly, we will increase our efforts in brand promotion by actively participating in industry association activities and offline exhibitions. During the exhibition, Meiya will conduct corporate news interviews and video interviews through television media channels, and publish on 6 mainstream search engines, 24 major industry websites, and over 3000 news media to build brand endorsements. Secondly, it is necessary to break the traditional mindset, continuously improve the quality level of stainless steel water pipes, strengthen technological innovation and quality control, improve production efficiency, reduce production costs, and maximize product competitiveness. And it advocates that manufacturers should achieve product interoperability, which can achieve efficient integration and resource optimization in various regions of the national market. In the current situation of high internal competition, it can reduce costs and increase efficiency, which is similar to the concept of "buying the whole country and selling the whole country" advocated by President Li Qiang before. Finally, strengthen internal cooperation and communication within the industry, and work together to promote the development of the industry. For example, we can jointly research materials, processes, and other issues, share resources, help each other, promote the environmental protection and health of stainless steel water pipes, explore new markets, and achieve mutual benefit and win-win situation. Meiya has made positive progress in jointly developing new stainless steel materials with Ansteel United and Guangdong University of Technology.
Participating in this forum, Guangzhou Meiya actively explores the development path of stainless steel water pipes with peer experts. In the future, we will start from ourselves and strive to enhance consumers' recognition and trust in stainless steel water pipes, promoting stainless steel water pipes to truly enter thousands of households!