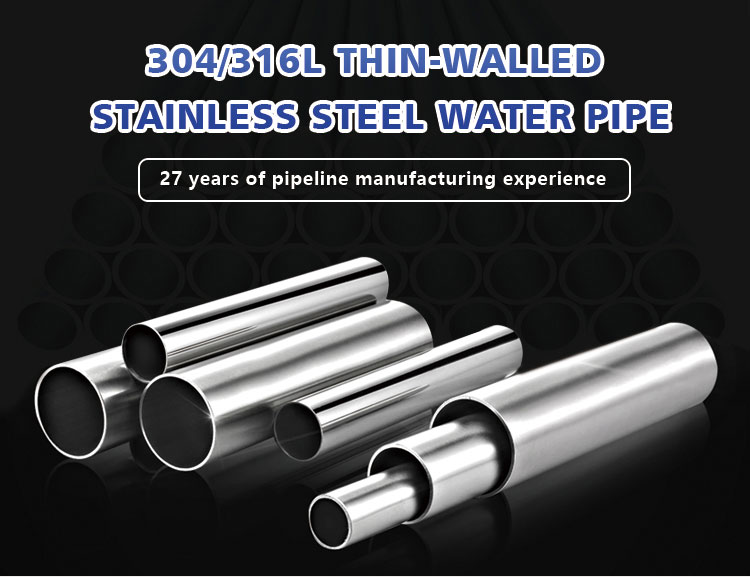 Guangzhou Mayer has been focusing on the manufacture of stainless steel water pipes for 27 years. 5000+ building water supply projects choose Mayer. The application cases include large-scale commercial complexes, urban water affairs, high-end hotels, hospitals, schools and residential home decoration.
This time we share some commercial cases. Large-scale commercial complexes and super high-rise buildings have the characteristics of diversified use functions and business types, including hotels, apartments, offices, and supporting commercial formats. Let's learn about the relevant standards, key technologies and engineering cases of water supply systems for super high-rise buildings.
More and more super high-rise building complexes are developing in the direction of higher height, more complete formats, more complete functions and more advanced technologies. Super-high-rise commercial complexes have become urban landmark buildings. The complex use of functions and the rich business formats have put forward new technical requirements for the design, construction, materials and management of building water supply projects to ensure the good water supply system of super-high-rise commercial complexes.
National Standard: Design Standard for Building Water Supply and Drainage GB50015-2019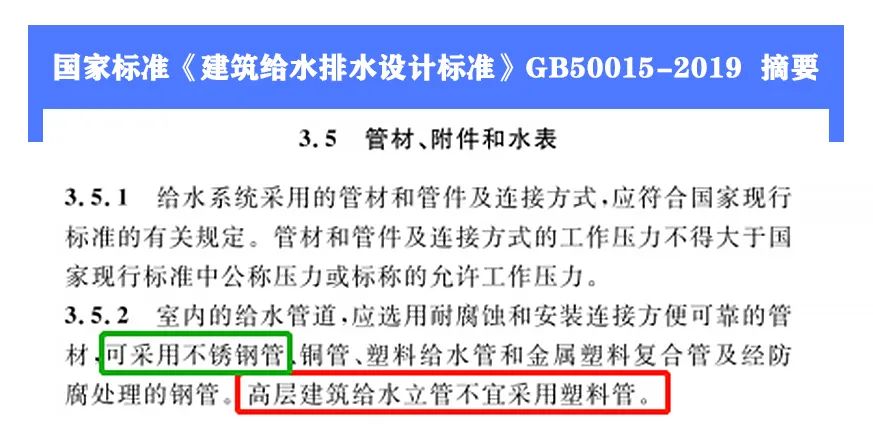 It is specified in section 3.5.2 of this standard that the indoor water supply pipeline shall be made of corrosion-resistant and convenient and reliable pipes, and the stainless steel pipe shall be placed at the preferred position; At the same time, it is emphasized that plastic pipes should not be used for water supply risers of high-rise buildings.
The number of high-rise buildings is large, the building structure is complex, the water pressure in the water supply pipeline is large, and the impact of water hammer effect will also be increased. This requires that the strength of pipes and fittings should be high, and the performance requirements for corrosion resistance, aging resistance and shock resistance of pipes are also very strict.
Brief analysis of key technologies
According to the standard for design of building water supply and drainage (gb50015-2019), the zoning of building water supply system is selected as follows:
1. The building height shall not exceed 100m, and the domestic water supply system shall adopt the mode of vertical partition parallel water supply or partition reduced pressure water supply; If the building height exceeds 100m, vertical series water supply mode should be adopted.
2. When the domestic water supply system supplies water by zones, the hydrostatic pressure of each zone should not be greater than 0.45MPa; When a centralized hot water system is set, the hydrostatic pressure of the partition should not be greater than 0.55mpa.
In order to ensure the safe use of water supply fittings, make full use of the water supply pressure of the municipal water supply pipe network, save energy, and ensure that part of the water demand is met in case of power failure or water supply failure of the municipal pipe network. There are many options for the water supply system scheme design of super high-rise commercial complex with complex functions. It is necessary to fully understand the building function, business type zoning, management mode and special needs of management departments, and select a reasonable and scientific water supply system scheme design.
Beijing Zhongguo Zun building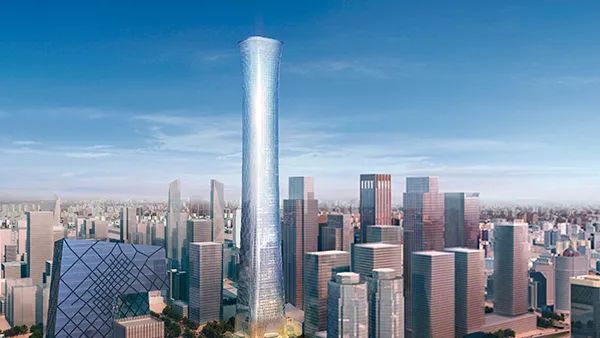 Project location: Beijing, China
Products used: DN15~DN100 double clamp connection / 125-200 groove connection
Project introduction: Beijing zhongzhongzun building is invested by Beijing CITIC Heye Co., Ltd., with an estimated total investment of 24 billion yuan. There are 108 floors above the ground, 7 floors in the pure basement, and 5 floors in the tower area. After completion, it will replace the third phase of the international trade center and become the highest building in Beijing. The foundation pit is about 140 meters from east to west, 80 meters from north to south, covering an area of 11478 square meters. The tower adopts the core tube mega frame outrigger transfer truss structure, and the foundation adopts the foundation pile raft and anchor rod structure. It is a super high-rise building with better seismic performance of more than 500 meters in the world.
Henan Meisheng Center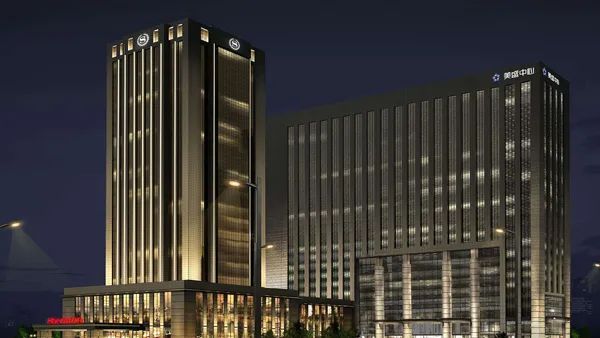 Project location: Zhengzhou, Henan
Products used: DN15~DN100 double clamp connection / 125-200 groove connection
Project introduction: the total land area of Meisheng center project is 42768.3 square meters (64.153 mu), and the total construction area is about 170000 square meters. It is a modern landmark building integrating office, hotel, business, catering, leisure, entertainment, shopping and other functions. Meisheng center is located at the core of the CGD (central government district) of Zhengdong New District, at the intersection of Jinshui road and nongnong Dong road. With the absolute height of the No. 1 position in front of the provincial capital, it is the core of the CBD and TBD wings.
Taipei 101 building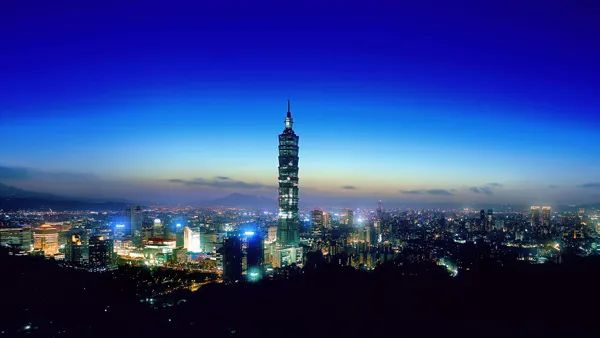 Project location: Taipei, China
Products used: DN15~DN100 single clamp connection / 125-200 groove connection
Project introduction: Taibei 101 building, formerly known as Taibei international financial center, also known as Taibei 101, Taibei financial building, is located in Xinyi District, Taibei City, Taiwan, China Province, China, and is located in the center of the financial and Trade Zone in Xinyi District, Taibei City, Taiwan Province. Taipei 101 building covers an area of 1.53 million square meters, including a 101 storey office tower, a 6-storey commercial podium and a 5-storey underground floor. Each 8-storey building is a structural unit, which is connected with each other and stacked layer by layer to form a whole. The building area is 398000 square meters. In 2011, Taipei 101 building won the LEED platinum certification green building.
The water supply system of high-rise buildings is prone to problems such as low water pressure, uneven water pressure and pipeline rupture. Therefore, stainless steel pipes are recommended for the selection of pipes and fittings, which can avoid the above problems to the greatest extent, ensure water safety, maintain water supply quality, and greatly reduce the later maintenance cost.