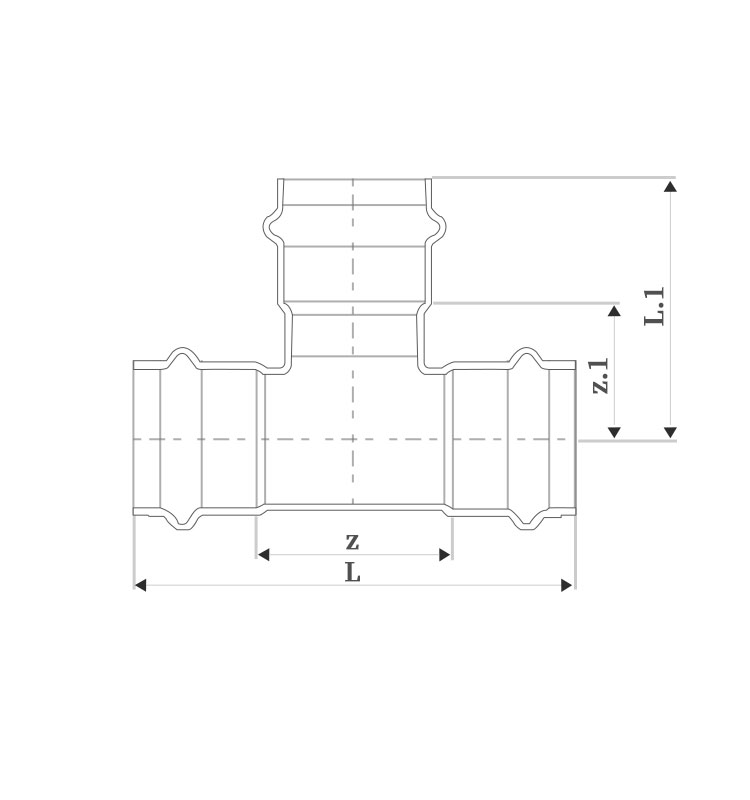 | | | | | |
| --- | --- | --- | --- | --- |
| Size | L(mm) | Z(mm) | L1(mm) | Z1(mm) |
| DN15 | 70 | 30 | 42 | 22 |
| DN18 | 73 | 33 | 46 | 26 |
| DN22 | 78 | 36 | 48 | 27 |
| DN28 | 90 | 44 | 52 | 29 |
| DN35 | 107 | 57 | 61 | 36 |
| DN42 | 124 | 60 | 69 | 37 |
| DN54 | 160 | 86 | 75 | 38 |
1. Durability: the service life is more than 70 years, and the same life as the building

2.
High pressure resistance:
the material has high strength, can withstand the impact of 2.5MPa water flow, and is
explosion-proof, fire-proof and earthquake resistant
3.
Quick connection:
clamping connection, clamping in 4 seconds, lasting, durable and anti pull
4.
Hygiene and health:
304 / 316L stainless steel is used as raw material, meeting the metal requirements for food contact
Our organization is well recognized manufacturer, exporter, supplier, distributor and trader of super quality Products like Stainless steel pipe fitting V profile etc. We are supported by a splendid unit that is equipped with ultra modern technology machinery. Our employees use the best quality materials in manufacturing these products excellently ensemble the speckled requirements of the clients. We also check the quality of the products on various considerations to ensure the perfect range to our clients.