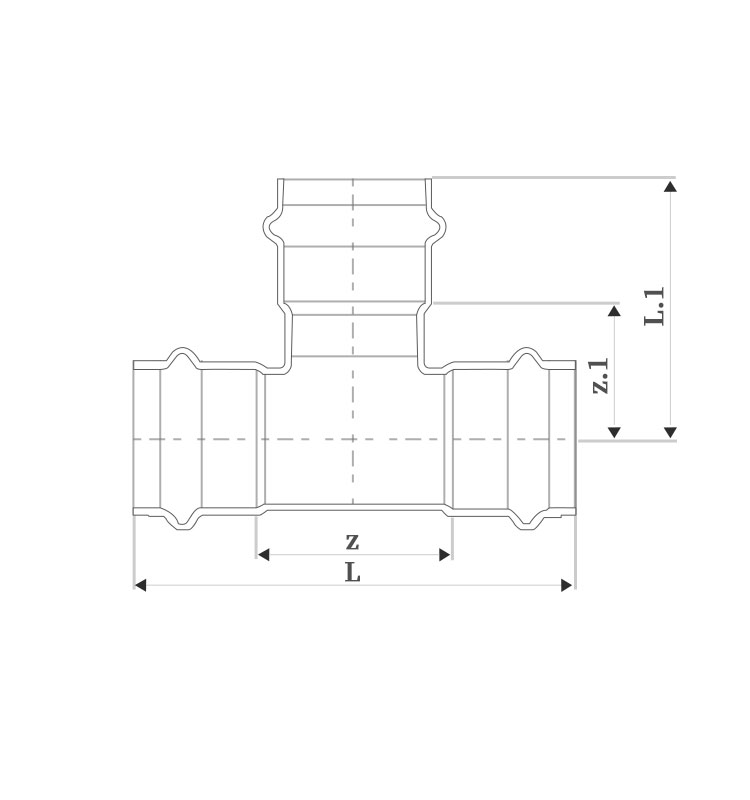 | | | | | |
| --- | --- | --- | --- | --- |
| Size | L(mm) | Z(mm) | L1(mm) | Z1(mm) |
| DN15 | 70 | 30 | 42 | 22 |
| DN18 | 73 | 33 | 46 | 26 |
| DN22 | 78 | 36 | 48 | 27 |
| DN28 | 90 | 44 | 52 | 29 |
| DN35 | 107 | 57 | 61 | 36 |
| DN42 | 124 | 60 | 69 | 37 |
| DN54 | 160 | 86 | 75 | 38 |
1. Durability: the service life is more than 70 years, and the same life as the building

2.
High pressure resistance:
the material has high strength, can withstand the impact of 2.5MPa water flow, and is
explosion-proof, fire-proof and earthquake resistant
3.
Quick connection:
clamping connection, clamping in 4 seconds, lasting, durable and anti pull
4.
Hygiene and health:
304 / 316L stainless steel is used as raw material, meeting the metal requirements for food contact
Founded in 1995, Guangzhou Mayer Corp., Ltd has grown from a small retail trading company of Stainless steel pipe fitting V profile. Shree Ramdev Group of Companies are reputed globally for being Process Manufactures, Exporters, Importers, and Suppliers of superior Stainless steel pipe fitting V profile. Our raw materials are procured from reputed international companies which manufacture high-quality Stainless Steel products such as Sheets, Coils, Plates, Pipes, Fittings, Round Bars, ETC. INTERNATIONAL STANDARDS, CLIENT SPECIFICATIONS, and QUALITY CONTROL are of utmost importance to us, as we endeavor to serve our clients who are into the diverse business across the globe. From kitchens to restaurants, from medicines to automobiles, from elevators to airports… and much more, our stainless steel plays a significant role in the day to day lives of people. Each of these companies specializes in a specific yet wide range of products with a capacity of mass producing them in Metric Tons (MT) and catering to clients as per strict international standards while delivering them across the globe. The extensive manufacturing units are equipped with the latest technology and an expert workforce to facilitate the relentless and ever-increasing demands of our customers.For over 27 YEARS, Shree Ramdev Group of Companies stands synonymous with QUALITY, RELIABILITY, and EXCELLENCE.