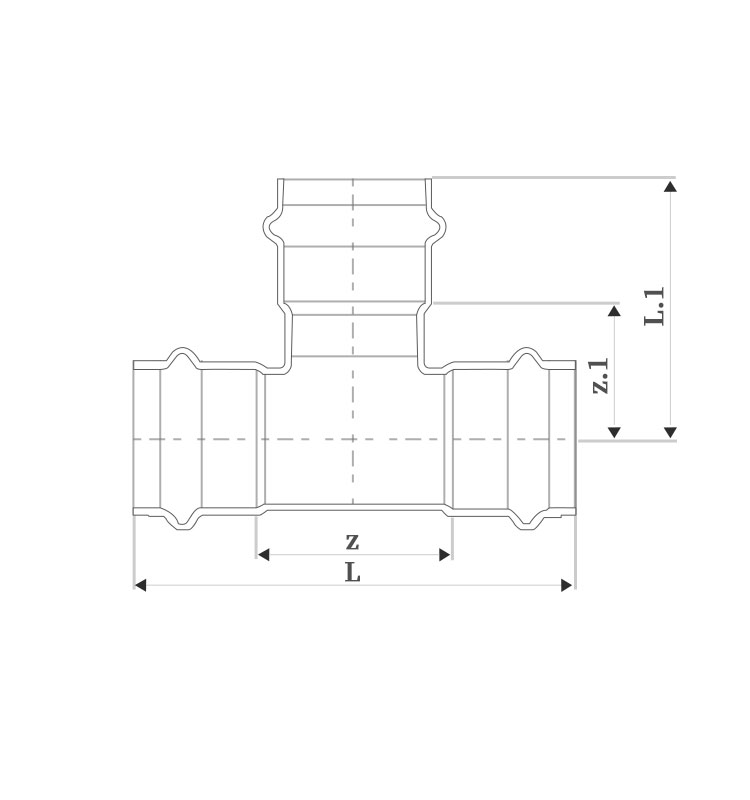 | | | | | |
| --- | --- | --- | --- | --- |
| Size | L(mm) | Z(mm) | L1(mm) | Z1(mm) |
| DN15 | 70 | 30 | 42 | 22 |
| DN18 | 73 | 33 | 46 | 26 |
| DN22 | 78 | 36 | 48 | 27 |
| DN28 | 90 | 44 | 52 | 29 |
| DN35 | 107 | 57 | 61 | 36 |
| DN42 | 124 | 60 | 69 | 37 |
| DN54 | 160 | 86 | 75 | 38 |
1. Durability: the service life is more than 70 years, and the same life as the building

2.
High pressure resistance:
the material has high strength, can withstand the impact of 2.5MPa water flow, and is
explosion-proof, fire-proof and earthquake resistant
3.
Quick connection:
clamping connection, clamping in 4 seconds, lasting, durable and anti pull
4.
Hygiene and health:
304 / 316L stainless steel is used as raw material, meeting the metal requirements for food contact
Founded in the year 1995, Guangzhou Mayer Corp., Ltd, has become the dominant Manufacturer firm developing the premium range of Stainless steel pipe fitting V profile. Our company has a track record of offering a wide range of piping solution at very competitive prices that make us liable to develop products with broad features of sturdy construction, durable finish, perfect dimensions, resistance to temperature and abrasion and high weather resistance. In a very short period of time, We have gained an excellent national reputation.We are committed to developing innovative designs using proven and technology-based business process to answer the long unmet needs of our prestigious clients from across the nation. We take pride that our diversified product portfolio finds its application in various industrial verticals of engineering industries who are engaged in manufacturing and fabricating Process Equipment, Ship Building, Petrochemical Plants, Steel Plants, Refineries, Chemicals, Fertilizers, Power Plant, Pharmaceutical, Ports, Oil & Gas, Railway, Mining, Cement Plants, Paper Mills and Sugar Mills. Our management pose and broad geographical ubiquity are motivated by a modernized and robust infrastructure that equips us to develop actions of sturdy product manufacturing.