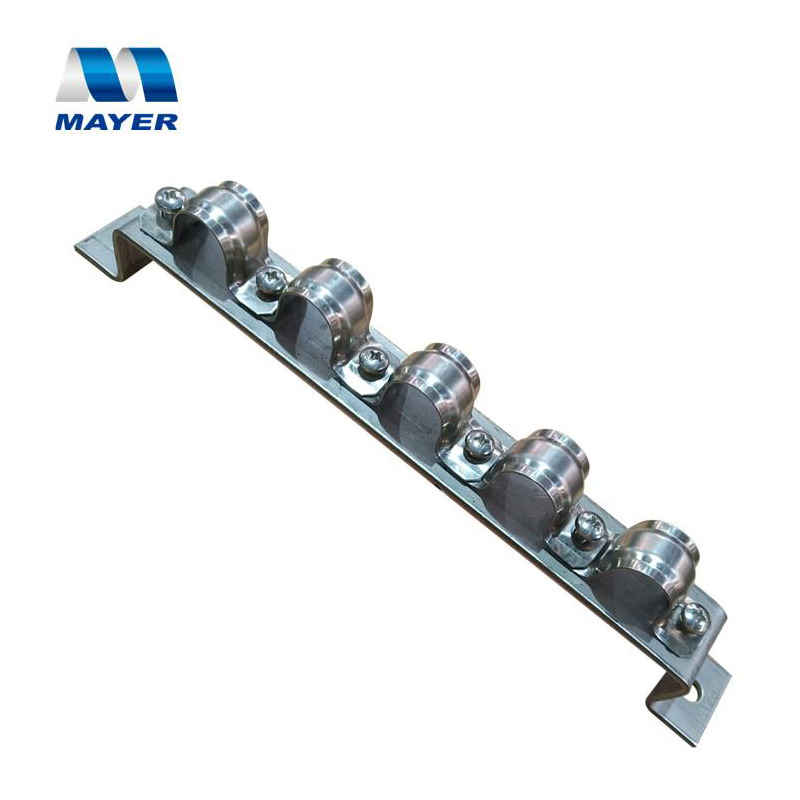 Guangzhou Mayer Corp., Ltd. has been specializing in the production of stainless steel water pipes for 26 years. It is listed on the main board of Hong Kong, China (Stock Code: 01116. HK). It is a benchmark brand in China's stainless steel water pipe industry. We have participated in many large projects and cooperated with the government and many large enterprises.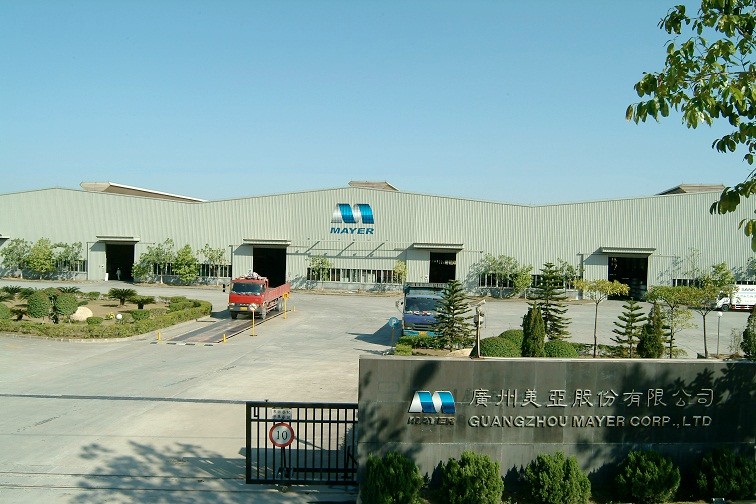 At present, Mayer is the only manufacturer in China that can independently control all links and processes of stainless steel pipe making. All raw materials of stainless steel products are raw materials from three major domestic steel plants, and they are subject to strict quality inspection. The whole production process from raw materials into the factory to Coil Slitting, pipe making and pipe fitting is completed in the factory, and there are strict quality inspection means. Each finished product has traceability source, which can be traced back to the source of raw materials, and the quality assurance is guaranteed.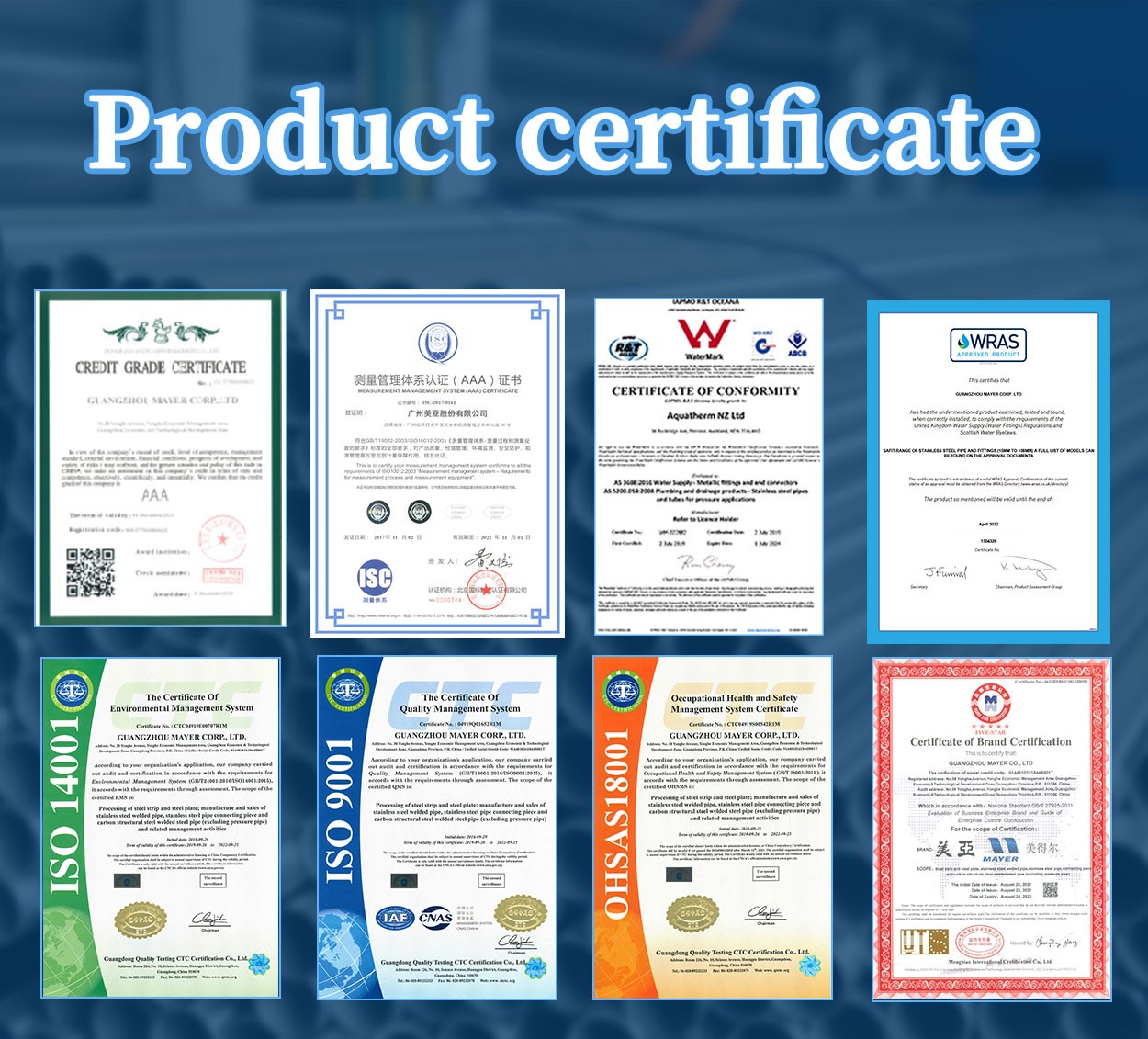 We have a sound quality control system,strict standards in each link,to ensure that the performance and core technology of products are reliable,all products are certified by professional qualifications. Our products has passed WRAS, WaterMark and other certifications, and has become a popular brand of CCTV.
Our organization is well recognized manufacturer, exporter, supplier, distributor and trader of super quality Products like Stainless steel piping accessory etc. We are supported by a splendid unit that is equipped with ultra modern technology machinery. Our employees use the best quality materials in manufacturing these products excellently ensemble the speckled requirements of the clients. We also check the quality of the products on various considerations to ensure the perfect range to our clients.