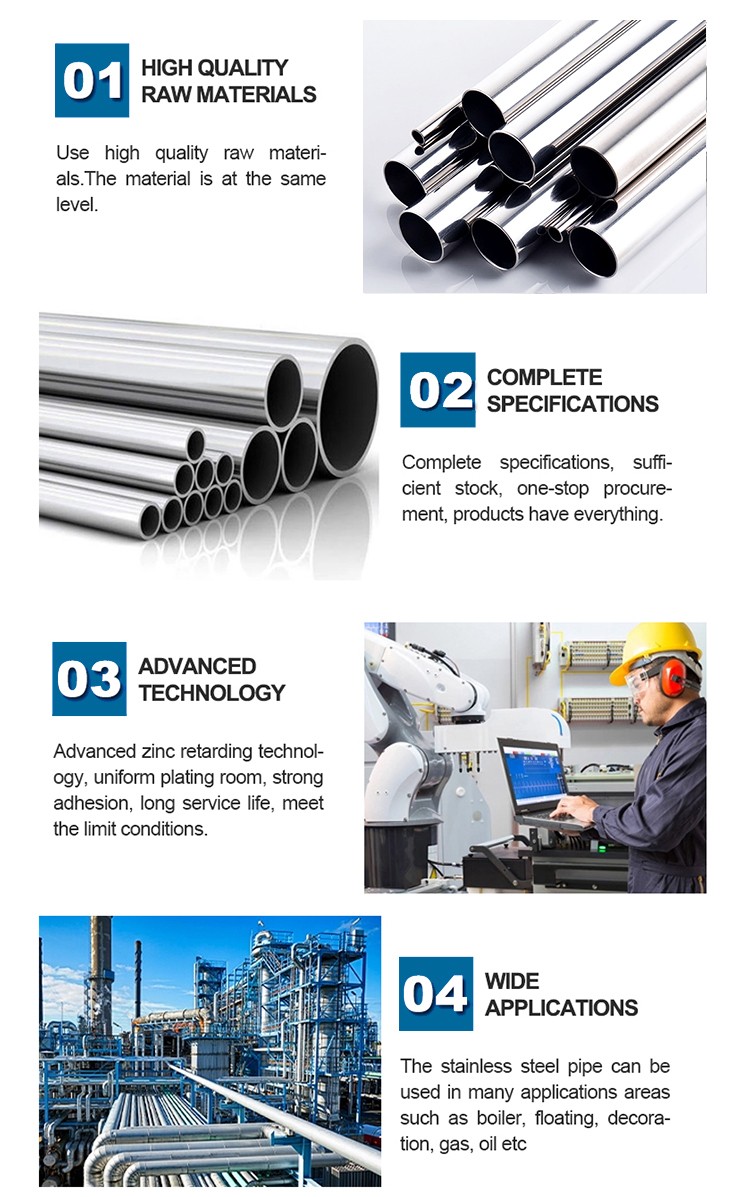 1)PERFECT QUALITY. All the SUS 304 production lines equipment are new machines which can maintain the stable and better quality than the whole market.
2)HIGH CORROSION RESISTANCE. With standard chemical compositions, our pipes are able to last longer time than others.
3)BETTER STRETCH BENDING STRENGTH. All material are 100% virgin raw material, no recycle material at all, which enhance our pipes have better physical performance.
4)EXPERIENCE. Over 25 years of production experience of pipe production, 20 years of exporting, we are able to full fill any customers' basis request and help them to enlarge the market sales.
Application scenario: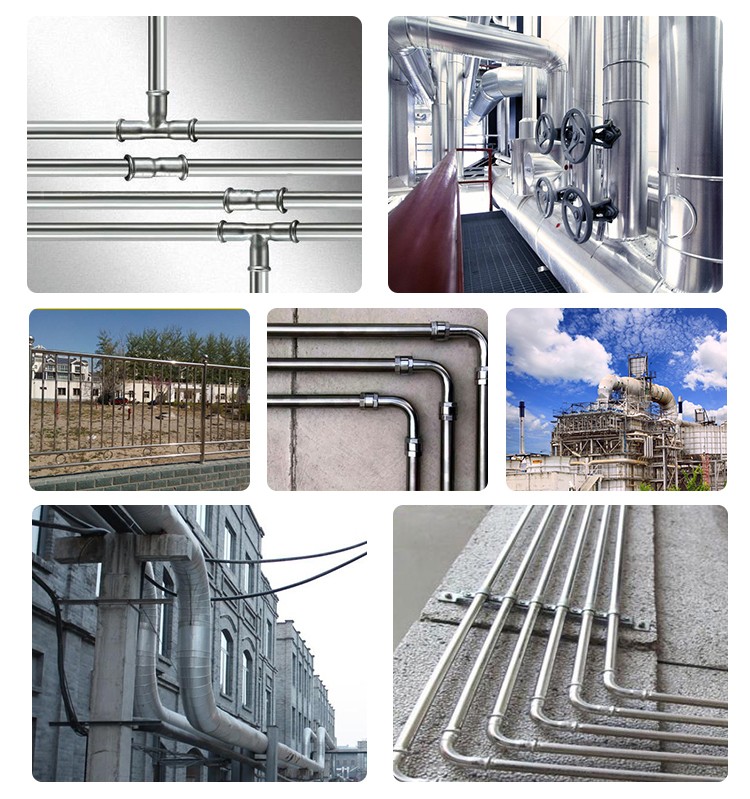 Founded in the year 1995, Guangzhou Mayer Corp., Ltd, an ISO 9001 Certified Company has become the dominant Manufacturer, Supplier and Trader firm developing the premium range of Stainless Steel Products. Continuing to build a firm repute in the industry, we are engaged in optimizing our field expertise by providing a wide range of products containing best in class Stainless Steel Pipe. Our company has a track record of offering a wide range of piping solution at very competitive prices that make us liable to develop products with broad features of sturdy construction, durable finish, perfect dimensions, resistance to temperature and abrasion and high weather resistant. In a very short period of time, We have gained an excellent national and international reputation.We are committed to developing innovative designs using proven and technology-based business process to answer the long unmet needs of our prestigious clients from across the country. We take pride that our diversified product portfolio finds its application in various industrial verticals of engineering industries who are engaged in manufacturing and fabricating Process Equipment, Ship Building, Petrochemical Plants, Steel Plants, Refineries, Chemicals, Fertilizers, Power Plant, Pharmaceutical, Ports, Oil & Gas, Railway, Mining, Cement Plants, Paper Mills and Sugar Mills. Our management pose and broad geographical ubiquity are motivated by a modernized and robust infrastructure that equips us to develop actions of sturdy product manufacturing.